Cindy MacMillan - Director
Ms. MacMillan, the Director in Boston is a practicing artist who divides her time between working in the studio and overseeing the academy operations. One of the first graduates of this program in Toronto she completed the rigorous program under the tutelage of Michael John Angel in 2002. She went on to earn a masters degree from the New York Academy of Art in 2007. Cindy has been a recipient of scholarships from the Art Renewal Center and the New York Academy of Art. Her work has won numerous awards and is collected internationally. Cindy is dedicated to providing students a quality art education in a demanding yet supportive environment that respects each student as an individual.
For more about Cindy MacMillan and her work, visit www.cindymacmillan.com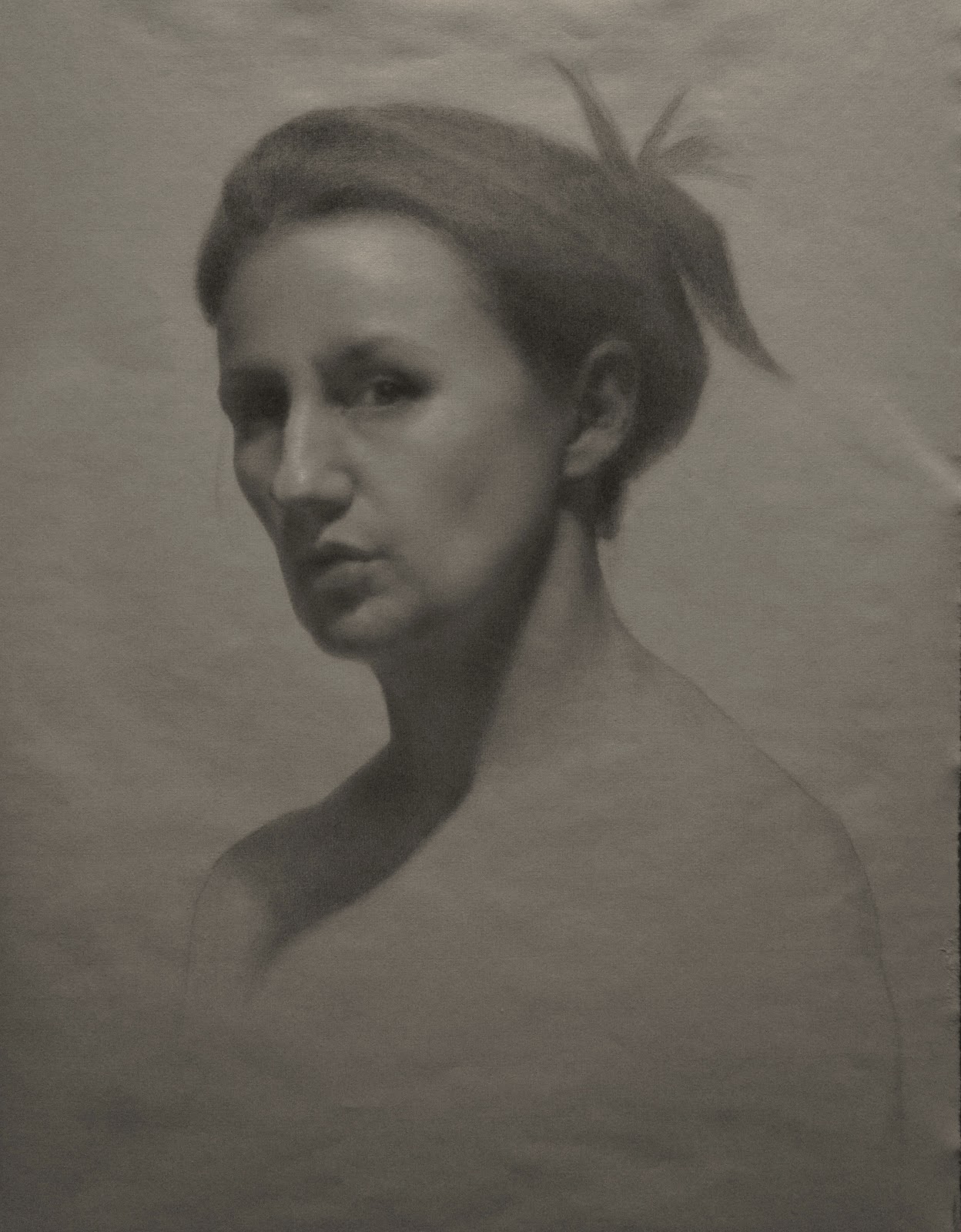 Emanuela De Musis - Instructor
Born in Boston, Emanuela De Musis traveled to Italy in 2008 to study drawing in Florence and subsequently enrolled at the Academy of Realist Art Boston where she now teaches figure painting and drawing. She holds a BFA in Painting from Carnegie Mellon and is a graduate of Walnut Hill School for the Arts. In 2015, she was listed among Poets and Artists Magazine's 50 Memorable Painters. Her painting, Miss Rachel, was awarded the Gold Medal at the Guild of Boston Artists' Regional Juried Exhibition and in 2016 won First Place in the Portraiture Category of the Art Renewal Center's International Salon Competition. She also placed second in that same category with her painting, Fritter and Waste.
Emanuela is represented by Williams Fine Art Dealers. She is currently working on a series of paintings that deals with fertility, pregnancy and motherhood. For more about Emanuela and her work, visit emanuelademusis.blogspot.com
Garrett Vitanza - Senior Instructor
Garrett first attended the Academy of Realist Art when he was sixteen, participating in The "Old Master Workshop" instructed by Fernando Freitas. Garrett grasped the basic skills of oil painting covered in the workshop and executed a self portrait which subsequently won first place in the National Congressional Art Competition in 2004. After graduating High School he moved to Toronto and studied for 3 years at the Academy of Realist Art. Since completing the program he has worked on several commissioned projects including murals. Garrett is currently working on a body of work that focuses on the figure and its relation to narrative and is continuing his education, pursuing a BFA at The School of The Museum of Fine Arts, Boston.
For more about Garrett and his work, visit http://garrettvitanzaart.blogspot.com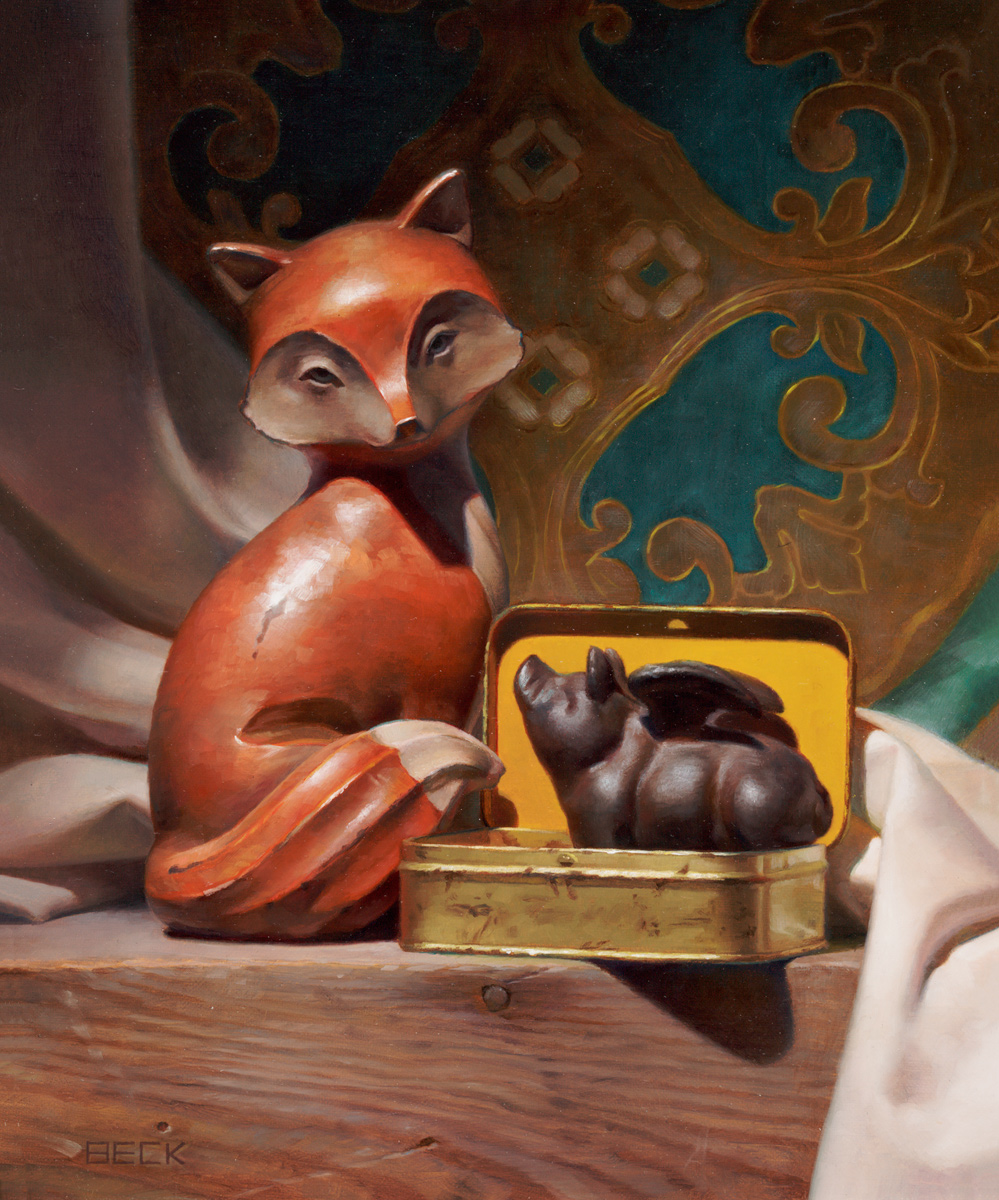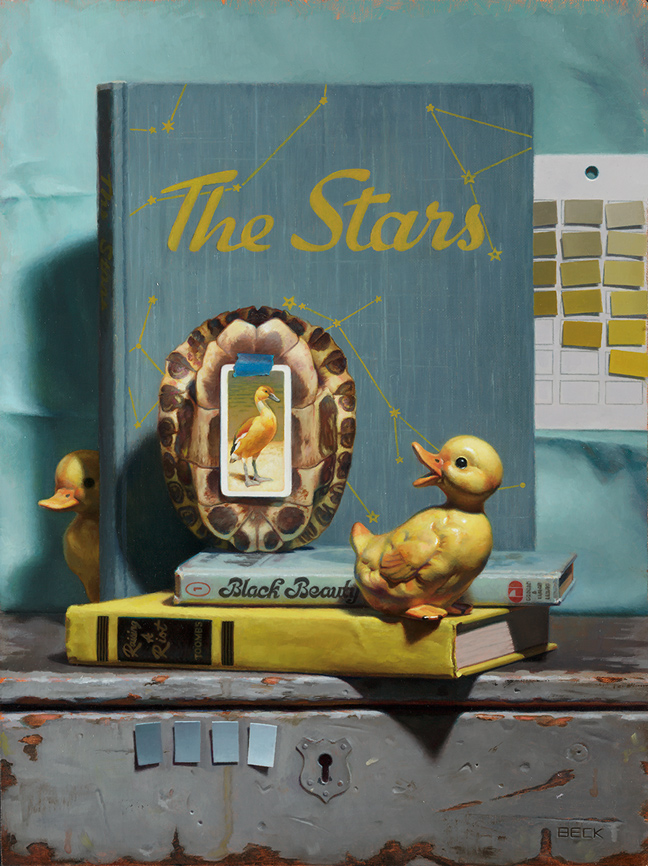 Julie Beck - Instructor
Assistant Director
Julie Beck was born and raised in Western Upstate New York. She attended Roger Williams University in Rhode Island where she graduated valedictorian with a Bachelors degree in Mathematics in 2002. Her move to Boston in 2010 was the catalyst for her to enroll at the Academy of Realist Art, Boston. Julie's work has catapulted to new levels and she is very vocal about the benefits that this unique formal training provides.
Julie has won such honors as the 2013 and 2016 Gold Medal at the Guild of Boston Artist's Annual Non-Member Competition, 2016 and 2019 Best in Show for the Richeson Annual Still life and Floral Competition, and has been a finalist in the Art Renewal Center's Annual Salon 4 years in a row with honorable mention. She was selected to participate in and won third place in the 2017 Still life Painting Competition at the Grand Central Atelier. Her work can be found in private collections throughout the US and internationally.
Julie is currently working out of her studio at the school where she is developing a body of work with a wide range of painting subjects including still-lives and animal/figurative works.
For more about Julie and her work, visit http://www.juliebcreative.com
Eric Johnson - Instructor
Eric Johnson, an American artist, born in Tampa Bay. In the early years of his adult life, he sought to pursue on a journey to find classical training in what once was the most influential city to study art in the early 20th century, Boston. In 2014 he received a scholarship to study at the Academy of Realist Art Boston. He currently is continuing his education and has adopted the working methods and philosophy of the Boston painters. His training has made him appreciate the "classic spirit" and strive to achieve the truthful representation of nature, not photography.
In his endeavor to rediscover the art's past working methods and materials, Eric has fallen in love with the craft of pigment and paint making. Eric makes the majority of all of his materials in the classical methods of the past for his works. Eric placed Third overall in the 2019 Still life and Floral Competition, a finalist in the 2016 ARC Salon as well as in the Richeson's 2016 Figurative and Portrait competition.
Eric's Website: http://ericjohnsonfineart.com
John Asimacopoulos - Anatomy Instructor
John Asimacopoulos started as a student at the Academy of Realist art in September 2015, after making the decision to switch from a medical career to pursue an artistic one. His studies did not go to waste though, as they gave him knowledge, and appreciation of the human body, especially through his study of clinical anatomy, which included dissection. John applied what he learned, and started teaching artistic anatomy, and figure drawing in 2018. He has won numerous awards, including two Art Renewal Center scholarships in 2017, and 2018, the John F. and Anna Lee Stacey Scholarship Fund, as well as the Head Start Student Competition in 2017. He is currently working on the still life, and figure painting part of the program.
Nadine Bourgeois - Assistant Instructor
Nadine Bourgeois is an artist, teacher, and arts advocate. She was born in Montreal, Canada and obtained her Bachelor of Fine Arts in Studio Arts at Concordia University in 2001. She focused on abstract art and produced a body of work comprised of large gestural canvases. She has participated in numerous exhibitions and her work is in both private and public collections in Montreal and Morocco.
Nadine has taught both high school students and adults. After several years teaching in public and private schools, she opened her own studio in Montreal where she offered classes and workshops in drawing and painting. She also joined her local art association in Montreal and served as president of the association for a four-year term. In her work with the association she fostered art appreciation through numerous group exhibitions, conferences, as well as a commissioned Employee Art Project for the newly expanded town library.
Nadine relocated to the Boston area in September 2016 and began full time study at the Academy of Realist Art (ARA). Her program of study has included drawing and painting the figure and still life painting, as well as pursuing her own interests in portrait painting and landscapes. In addition to completing her coursework, she currently teaches in the drawing program at ARA.
Nadine continues to expand on her own artistic repertoire and will focus her next body of work on the symbiosis between realism and abstraction.